Tauren Wells' The Joy in the Morning Tour @ The Tabernacle
12:30 - 10:00 PM on Sunday, November 13
Tauren Wells will take the stage on Sunday, November 13th at The Tabernacle in Atlanta, GA for the Joy in the Morning Tour!
Ten-time GRAMMY® nominee and platinum-selling recording artist, Tauren Wells, brings his energy, life-impacting live show with the "Joy in the Morning Tour." Featuring songs from his new Capitol/CMG album (including the hits "Fake It" and the title track) along with his smash singles, "Hills and Valleys," "Known," "Famous For (I Believe)," "Until Grace," and more! With Special Guests: Aaron Cole and Lakewood Music.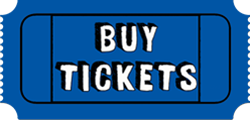 TAUREN WELLS @ THE TABERNACLE
SUNDAY, NOVEMBER 13TH
ATLANTA, GA
Doors @ 6:30 p.m. | Show @ 7:30 p.m.
Location:
The Tabernacle
152 Luckie St NW
Atlanta, GA 30303
Google Map