Zach Williams' The Rescue Story Tour
7:00 - 10:00 PM on Friday, October 8
Hey y'all! Thank you for coming alongside me on this journey. None of it would be possible without you. 2020 started off with so much excitement, and then COVID-19 arrived and changed the way we all approach life. This transition has been hard. For those affected by the virus, life has been painful and serious. For those affected economically, life has been fearful and tough. I understand! Many musicians in town, including my band and crew, have had the majority of our income screech to a halt. But it has reminded me that I was never in control, and God is always right there with us.
So, I want you to know two things. One, I am sorry that we had to postpone the Rescue Story Tour to the Spring of 2021. I know this is frustrating! Your concert has been postponed to October 8, 2021 at Woodstock Baptist Church in Woodstock, GA, and I've made sure your original tickets will be honored. Two, I appreciate you sticking with me on these shows. The anticipation building up to this tour is like nothing I've ever experienced. This is going to be very special. However, if the new schedule doesn't work out for you, you can always get a refund where you purchased your tickets.
It may feel like we're doing this separately, but we are in this together.
Check zachwilliams.com out for information on upcoming tour dates and when we're coming to your city. I'm so excited to join together in worship with you again.
- Zach
Zach Williams brings The Rescue Story Tour to First Baptist Woodstock on October 8th, 2021!
This fall come experience songs from Zach Williams' new album, "Rescue Story" LIVE for the very first time, as well as some of your favorites like "Chain Breaker", "Fear Is A Liar", and "Old Church Choir." He can't wait to join you for an inspirational night of music and stories, and he hopes that this tour will help you to have a real encounter with the God who loves you and cares deeply for you. Featuring special guests We The Kingdom and introducing CAIN.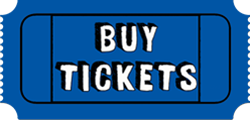 RESCUE STORY | THE TOUR
FIRST BAPTIST WOODSTOCK

RESCHEDULED FOR OCTOBER 8TH, 2021
Doors open at 6:15 p.m.
Show starts at 7:00 p.m.
Location:
First Baptist Woodstock
11905 Hwy 92
Woodstock, GA 30188
Google Map