Pinners Conference @ Cobb Galleria Centre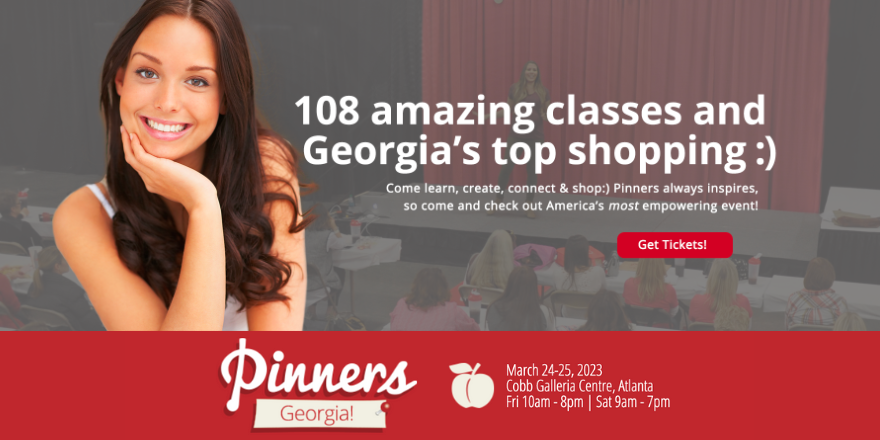 9:00 AM - 7:00 PM on Saturday, March 25
Kim Fitz will be broadcasting LIVE from Pinners Conference from 10am - 12pm on Friday, March 24th!
Pinners is two great events in one. It's a conference featuring 100+ Pinterest-based classes taught by the best presenters in the nation. And it's also a show with 200 top businesses providing beautiful options in the worlds of DIY, crafts, cooking, self-improvement, photography, party planning, scrapbooking, holiday, beauty and fashion, and all sorts of other great things.
You don't have to be on Pinterest to come of course, but bring that adventurous spirit because this is where it all comes to life.

pinners conference
cobb galleria centre
march 24th - 25th
Location:
Cobb Galleria Centre
2 Galleria Pkwy SE
Atlanta, GA 30339
Google Map