Day of Hope with Food For The Poor
6:00 AM - 10:00 PM on Tuesday, October 4
Salem Atlanta & Food For The Poor are teaming up with you for a #DayofHope to help Ukraine.

Please join us on Tuesday, October 4th for a special live broadcast to help speed desperately needed emergency food relief to Ukrainian refugees and displaced families.
MannaPack Rice bags are an excellent source of protein, carbohydrates, and key nutrients, easily transformed into a hearty stew with only water and a heat supply. These MannaPack bags are packaged in 6-meal bags, 120-meal boxes, and larger pallets so the network of over 3,500 pastors and churches can easily assess and meet each specific need.
Box trucks are loaded at the border and then the Ukrainian drivers use their knowledge of back roads and check points to get the food to those in need. With your gift, pastors can deliver not just food supplies but a reminder of the prayers and compassion of their fellow believers.
CLICK HERE TO DONATE NOW OR TEXT "GOOD" TO 41444 FROM YOUR SMART PHONE
Your gift of any amount makes an incredible difference!

Every dollar releases FOUR meals
$250 gift provides 1,000 desperately needed meals
$150 gift provides 600 desperately needed meals
$50 gift provides 200 desperately needed meals

Thanks to our partners for joining with us to help Ukraine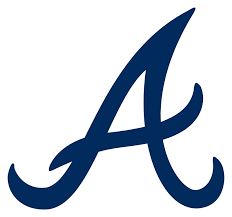 ---
Food For The Poor, one of the largest international relief and development organizations in the nation, does much more than feed millions of the hungry poor primarily in 17 countries of the Caribbean and Latin America. This interdenominational Christian ministry provides emergency relief assistance, clean water, medicine, educational materials, homes, support for orphaned or abandoned children, care for the aged, skills training and micro-enterprise development assistance.