Drive-In Theater Tour featuring TOBYMAC
5:30 - 10:00 PM on Friday, April 23
---
The Drive-In Theater Tour featuring TOBYMAC with special guest Cochren & Co. is coming to the Freedom Drive-In on Bankhead in Carrollton, GA on Friday, April 23rd!
This is a LIVE concert! The artists will be performing LIVE ON STAGE, as well as projected onto the screen after dusk.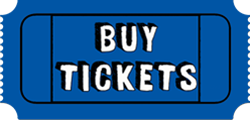 APRIL 23, 2021
FREEDOM DRIVE-IN ON BANKHEAD
CARROLLTON, GA
Gates open at 5:30pm. The show begins at dusk. The show will be held RAIN OR SHINE.
All tickets are sold on a PER CAR basis (LIMIT OF 6 PEOPLE PER CAR, REGARDLESS OF AGE) and will be parked in order of arrival in the zone purchased. Cars will be parked in the order they arrive in their respective zone. If you purchased multiple cars you must arrive together to be parked together. Taller vehicles may be parked away from center to avoid obstructing the view of others. Oversized vehicles such as large vans, buses, and motorhomes are not permitted.
Please observe local social distancing guidelines at all times for the health and wellbeing of all fans.
Visit the ticketing website for further details.
Location:
Freedom Drive-In on Bankhead
1625 Bankhead Hwy
Carrollton, GA 30116
Google Map