Big Daddy Weave's When The Light Comes Tour
6:00 - 10:00 PM on Sunday, October 24
To the Big Daddy Weave - When The Light Comes Tour ticket buyers: It's with great sadness from us to announce that we will be postponing the upcoming Big Daddy Weave tour slated. With the concerns of the Coronavirus (COVID-19) across the country, the safety of you, our volunteers, the band, and the communities we work with are our number one priority. We are sad to have to postpone, but we want to respect and comply with all governmental and city-wide mandates. We will be updating you as soon as we have new dates confirmed for this tour. Thank you for your patience with us as we navigate the effects of this global issue and are working as quickly as possible to try and reschedule this tour. We'll keep you posted via email and social media as soon as we have updates. Previously purchased tickets will be honored at all rescheduled dates. Thank you again for your graciousness and we look forward to seeing you on the rescheduled Big Daddy Weave - When The Light Comes Tour - Transparent Productions
Big Daddy Weave invites you to When The Light Comes Tour at Mount Paran North featuring special guest Paul & Hannah McClure of Bethel Music!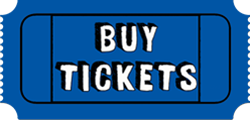 WHEN THE LIGHT COMES TOUR
SUNDAY, OCTOBER 24TH, 2021
MOUNT PARAN NORTH
Doors open at 6:00 p.m.
Show starts at 7:00 p.m.
ABOUT BIG DADDY WEAVE: Big Daddy Weave is one of Christian music's most beloved artists. A mainstay at radio, the band has achieved multiple No. 1 singles, including Alive, Love Come To Life, Redeemed, The Only Name (Yours Will Be), Overwhelmed and My Story. "Redeemed" became an anthem of unprecedented impact when it spent 11 weeks at No. 1, was dubbed "Song of the Year" at the first annual K-LOVE Fan Awards, and earned Dove Award and Billboard Music Award nominations. Their current chart-topping single, "Alive," from When The Light Comes, currently holds more than six million on-demand streams, while the band's song catalog has an astounding 285 million career on-demand streams.

Big Daddy Weave members are Mike Weaver (lead vocals, guitar), Jay Weaver (bass, vocals), Jeremy Redmon (guitar, vocals), Joe Shirk (saxophone, keys, vocals) and Brian Beihl (drums). The band has released nine full-length projects. They have amassed more than one million units in album sales and have received numerous honors, including a Dove Award, ASCAP and BMI Awards, and the prestigious Rich Mullins Artist Impact Award, among others.
Location:
Mount Paran North Church
1700 Allgood Rd NE
Marietta, GA 30062
Google Map