85th annual Atlanta Dogwood Festival
8:00 AM on Friday, August 6 - 6:00 PM on Sunday, August 8
Just in time to have fun again, the Atlanta Dogwood Festival is back! This beloved outdoor event welcomes attendees for three days of fine art, live music and family fun. Usually held in the spring, the 85th Annual Atlanta Dogwood Festival shakes things up and will take place this summer from August 6th - 8th.
There is something for everyone at the Atlanta Dogwood Festival. Virtually every type of art imaginable is represented a the festival with a nationally renowned-juried Fine Artist Market, a Kids Village featuring huge inflatables and rock wall, live music throughout the weekend, and so much more! Hosted by the festival's nonprofit organization and held in Piedmont Park, this annual event has remained a favorite with metro-area residents and visitors for many decades. In fact, the Atlanta Dogwood Festival is the city's largest and longest-running fine arts festival and the third oldest in the country.
ARTIST MARKET | FOOD VENDORS | KIDS VILLAGE | LIVE MUSIC & PERFORMANCES | INTERNATIONAL VILLAGE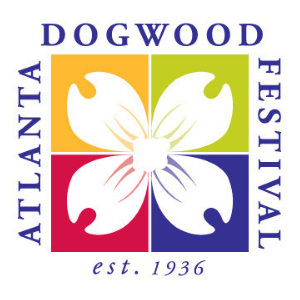 FESTIVAL HOURS & SCHEDULE COMING SOON
Find out more at dogwood.org
The best way to get to the festival is via MARTA
Due to a City of Atlanta ordinance, no pet dogs are allowed at large outdoor events like this festival.
Location:
Piedmont Park
400 Park Dr NE
Atlanta, GA 30306
Google Map