Danny Gokey's 'Hope In Front Of Me' Goes Gold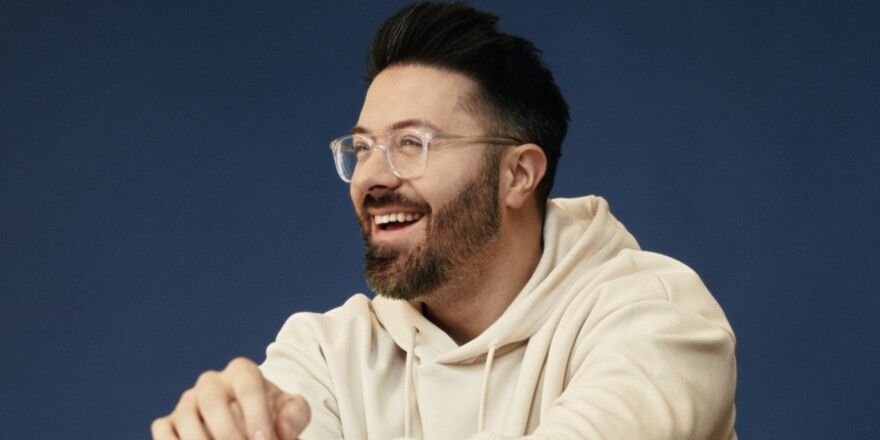 Remember the song, "Hope In Front of Me"? Danny Gokey sure does! The 2014 hit single was recently certified Gold by the Recording Industry Association of America.
Three-time GRAMMY® nominee and American Idol alum Danny Gokey was surprised with a plaque presentation celebrating the RIAA Gold Certification of his debut CCM single "Hope In Front Of Me." The surprise presentation took place in the middle of a sold-out stop on the "Jesus People" tour in Gokey's hometown of Milwaukee. This marks the third gold certification of Gokey's career, following the gold certification of his singles "Tell Your Heart to Beat Again" and "Haven't Seen It Yet."
RELATED: Watch Danny Gokey's video for "Hope In Front of Me"
"Wow, what an amazing surprise to find out my single went gold in front of a hometown audience of family and friends!" said Gokey. "It's always an honor to celebrate a milestone like this, especially since this was my very first CCM radio release! And what an honor to have my first radio promoter, Chris Hauser there to help with the surprise! I'm truly grateful to all the people who were early supporters of what has now become a longstanding career!"
RELATED: Watch Danny Gokey's "Haven't Seen It Yet"
"Hope in Front of Me" was co-written by Danny Gokey, Bernie Herms and Brett James and produced by Bernie Herms (Josh Groban, Casting Crowns and Natalie Grant). It was released to Christian radio on January 24, 2014. Written as a message of hope in dark times, "Hope in Front of Me" peaked at number 1 and spent 4 weeks on top of the Billboard Christian Audience chart.