Casting Crowns - 'Desert Road' (Official Music Video)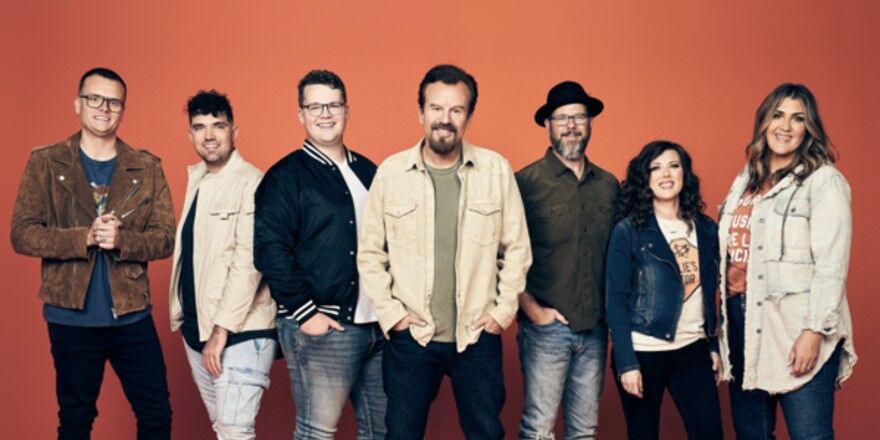 Co-written along with Matthew West, Nichole Nordeman, and Bernie Herms (Natalie Grant's GRAMMY-winning husband) - as well as the vocal help from sibling CCM trio CAIN - Casting Crowns gives us a powerful reminder to stay on the path that God gives us, even if we think it's a dusty desert road.
Watch the video and soak in the message! Here's "Desert Road".
Desert Road Lyrics
I don't want to write this song
I don't want this pain to be my story
I don't want this desert road
Are you sure this is the plan that you have for me
Out here in the dust and clay
God if there's a bigger picture
It's getting hard to see today
But I know that you won't leave me here
I don't know where this is going
But I know who holds my hand
It's not the path I would have chosen
But I'll follow you to the end
Lord as long as I am breathing
I will make your glory known
Even if it means I'm walking
On this desert road (where you lead me I will follow)
On this desert road (where you lead me I will follow)
You got my attention now
I was doing the talking but now I'm listening
This is where my hope is found
Knowing life is hard but you're still with me
I'm not out here on my own
You are close to the broken hearted
Cause you've already walked this road
And you're going to finish what you started
I don't know where this is going
But I know who holds my hand
It's not the path I would have chosen
But I'll follow you to the end
Lord as long as I am breathing
I will make your glory known
Even if it means I'm walking
On this desert road (where you lead me I will follow)
On this desert road (where you lead me I will follow)
Where you lead me I will follow
As you lift my head I see
Where you lead me I will follow
So many desperate souls in need
Where you lead me I will follow
I'll walk with them as you walk with me
Where you lead me I will follow
You're the living water to the thirsty
I don't know where this is going
But I know who holds my hand
It's not the path I would have chosen
But I'll follow you to the end
Lord as long as I am breathing
I will make your glory known
Even if it means I'm walking
On this desert road (where you lead me I will follow)
On this desert road (where you lead me I will follow)
So many desperate souls in need
Where you lead me I will follow
I'll walk with them as you walk with me
Where you lead me I will follow
Writers: Mark Hall, Seth Mosely, Matthew West, Nichole Nordeman, Bernie Herms
My Refuge Music (BMI) (admin. at EssentialMusicPublishing.com); CentricSongs / These Tunes Go To 11 (SESAC) (admin. at CapitolCMGPublishing.com); Combustion Five / Third Story House Music (ASCAP) (admin. by Anthem Entertainment); Birdwing Music / Birdboy Songs (ASCAP); Bernie Herms Publishing Designee
Music by Casting Crowns Performing "Desert Road (Official Music Video)". (C) 2022 Provident Label Group LLC, a division of Sony Music Entertainment