All-Star Christian Music Lineup Performs on 'The Chosen' Christmas Episode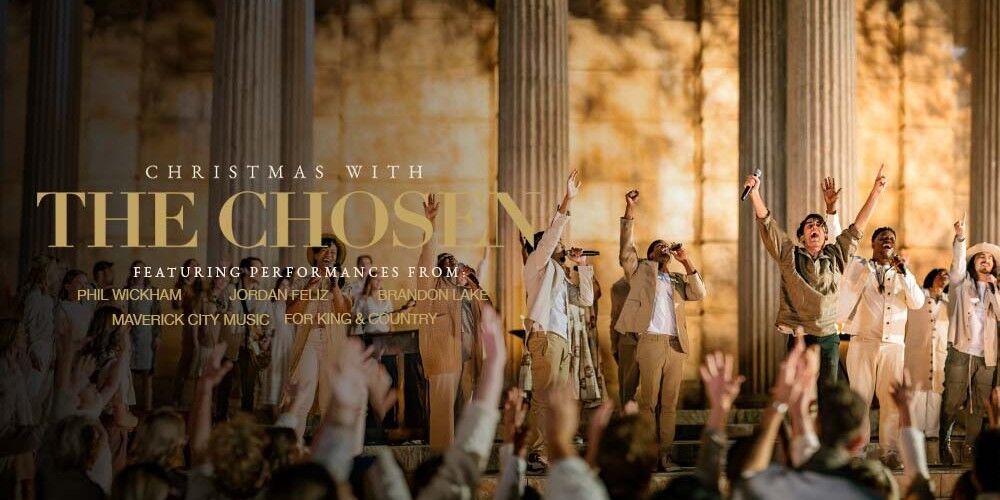 In celebration of the Christmas season this December, the miniseries "The Chosen" has created a special episode about the birth of Christ through the eyes of Mary and Joseph.
The episode is called, "Christmas with The Chosen: The Messengers," and will include musical performances by Phil Wickham, For King & Country, Brandon Lake, Maverick City Music, Cain, Matt Maher, Bryan & Katie Torwalt, Jordan Feliz, We The Kingdom, The Bonner Family, Leanna Crawford, Dawson Hollow, and One Voice Choir; singing both new and classic Christmas songs.
In addition, CAIN, the sibling trio of Taylor Cain Matz, Madison Cain Johnson, and Logan Cain, is premiering the brand new video of their song, 'The Commission", exclusively in the pre-show, prior to "Christmas With The Chosen: The Messengers".

Catch this video preview of "Christmas with The Chosen..."


Each musical performance took place on the set of "The Chosen"; tying music and mini-series together into a holiday event. "Christmas with The Chosen: The Messengers" comes to theaters starting December 1 via Fathom Events.
According to Focus on the Family's Plugged In, "The Chosen" Creator/director Dallas Jenkins and Angel Studios funded the first season of The Chosen thanks to around 19,000 donors. The second season—thanks to hundreds of thousands of new donors—has been fully paid for, as well. Look for season 3 to begin production. Angel Studios states the project has been viewed multi-millions of times on YouTube, The Chosen app, and on the Angel Studios website.