Win FREE McDonald's!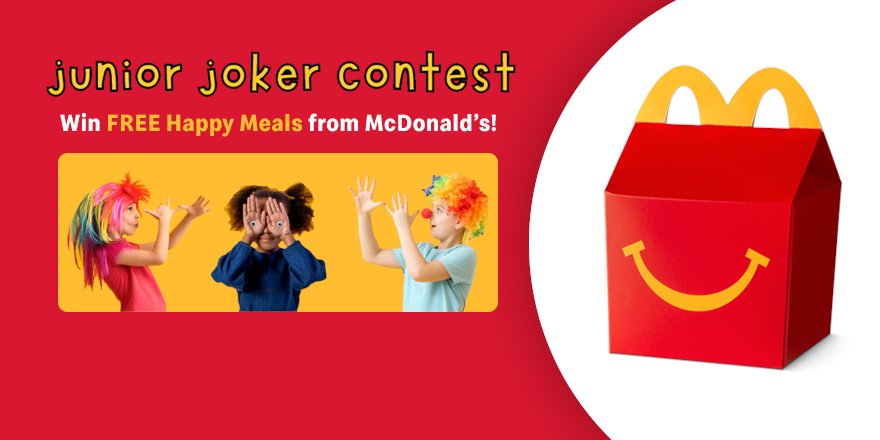 Do you have a kid that's constantly cracking you up?! We would love for them to be one of Kevin & Taylor's Junior Jokers!
Listen at 6:50 a.m. with Kevin & Taylor for the cue to call in with your kid. Have your kid tell us their best joke! If your kid makes us laugh, then you win FREE Happy Meals from McDonald's!
Call the Studio # 770-659-1047
The Junior Joker contest runs through Friday, October 27th.