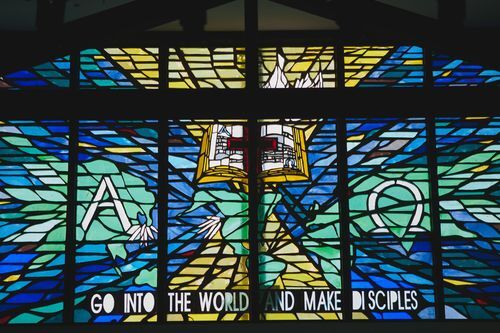 By Jim Burns, Ph.D.
Although contemporary culture is rapidly claiming Easter as its holiday, Christians celebrate it with reverence as a commemoration of the resurrection of Jesus Christ. Many of the traditions that our families hold dear have their roots in treasured spiritual expressions. Take a closer look at the elements that we now identify so closely with this special holiday.
Easter Symbols. Around the second century, Christian missionaries seeking to convert the tribes of Northern Europe realized that the time of the crucifixion of Jesus roughly coincided with local springtime celebrations, which emphasized the triumph of life over death. The evangelists seized the opportunity to connect with their traditions to teach the true power of the resurrection.
Easter Eggs. Easter eggs first appeared when Greek Christians painted eggs bright red to resemble the blood of Christ. Hollow eggs were later decorated with pictures of Jesus and the apostles.
Easter Egg Hunts. Easter egg hunts began in Europe when eggs of different colors were taken from the nests of various birds. The search through the woods for eggs gradually evolved into today's popular activity.
Easter Baskets. Easter baskets were originally intended to resemble birds' nests that held the eggs.
Easter Cards. Easter cards arrived in Victorian England, when a stationer added a greeting to a drawing of a rabbit. The cards were quickly in demand and continued to grow in popularity through the years.
Chocolate Bunnies. Chocolate Bunnies first appeared in Germany. Later, immigrants took the custom to Pennsylvania. As Easter celebrations became more common after the Civil War, the custom of Chocolate Eggs took hold.
New Clothes at Easter. After their baptisms, early Christians wore white robes all through Easter week to indicate their new lives. Those who had already been baptized wore new clothes to symbolize their sharing a new life with Christ.
Easter Parades. In medieval Europe, churchgoers would take a walk after Easter Mass. Today, these walks endure as Easter Parades.
---
Printed by permission of HomeWord. For additional information on HomeWord, visit www.homeword.com or call 800-397-9725.
We pray that you will continue to be blessed from these resources. If we can be of any further assistance, please contact us.