How to Have a Godly Dating Relationship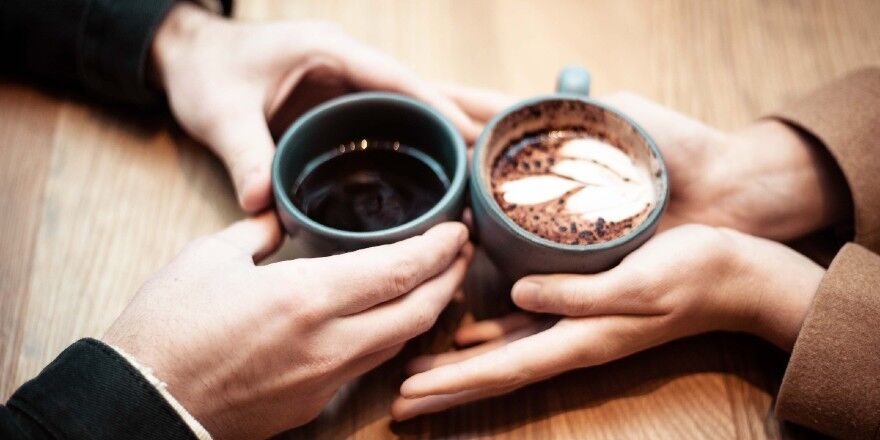 By Victoria Riollano, iBelieve.com
"Until death do us part."
Many Christian women spend their lives waiting to say these words. They dream of the perfect wedding dress, the scenery, and the man of their dreams. However, it doesn't take long to recognize that finding a person to marry takes effort, time, and discernment. In our modern world, where one can easily choose a partner from a website, many singles have fallen victim to superficial relationships that lead them further away from God. Others may seek a relationship just to keep up with the image of happiness portrayed by so many couples.
Year after year, countless Christian singles have found themselves questioning what it means to date in a way that honors God. Even more so, some believe that without a partner. they are at a deficit. Let's set the record straight.
Photo Credit: © Getty Images
Recognize the First Step in Godly Dating
The word single means whole. In other words, no other person is needed to make you complete, more worthy, or more valuable. God is more than enough to fill every void. When we fall into the trap of believing single life is a curse, we are willing to settle for relationships that God would not desire. Single does not mean desperate, it only means waiting for the right person, in God's timing. Before considering dating, we must first recognize that we are enough.
According to Marshall Sengal of Desiring God, "The first step in dating should always be the step of faith we take toward our Lord, Savior, and greatest Treasure, King Jesus. He captures our heart; we find our deepest joy in him."
With this mind, let's consider what constitutes a Godly dating relationship and the associated benefits.
What Is a Godly Dating Relationship?
A godly dating relationship can be defined as an intimate relationship that seeks to honor the Lord while growing closer to one another.
In most cases, these relationships have marriage as their goal. A godly dating relationship is one that includes two people who've decided to love the Lord and respect His values above all else. Godly dating relationships require intentionality and dedication to do what the Lord will require, even over complying with what our partners may desire. Those in a Godly dating relationship should seek to do the following.
Love the Lord
Pray together
Be sexually pure
Have an accountability partner outside of the relationship
Seek the Lord in all things
The Difference between Godly and Worldly Dating
In simple terms, the two biggest distinctions between Godly dating and worldly dating are motivation and action. As mentioned earlier, it is very important to know your motivation for dating. Is it to simply be married? Is it to fulfill your sexual desires? Is it to not "feel lonely"? Is it to keep up with others who seem happy together? Your answer to these questions will paint a clear picture of your motivation. It's clear to see that these questions are based on emotion and fleshly desires.
Godly dating consists of individuals who've made a choice to honor God in their actions. Their motivation is not to find someone to complete them or fulfill their intimate needs. Instead, they recognize that God is their ultimate source of life and desire to please Him. In doing so, they are careful about what they choose to do with their partners. Every action isn't based on what their flesh desires but becomes filtered through the word of God. Those seeking to honor God in their relationships are even sensitive enough to the Holy Spirit to end a relationship if He is leading them to. Pleasing the Lord takes first place in every aspect. In other words, faith is fully integrated within a Godly dating relationship.
Without a life of prayer, intentional actions, and discernment, it will prove nearly impossible to know which relationships should continue and which ones are against His will. Many consider godly dating as more of a "courting" process where both individuals seek the Lord to ask if the relationship is His will. After the Lord speaks, the couple is simply preparing to get married.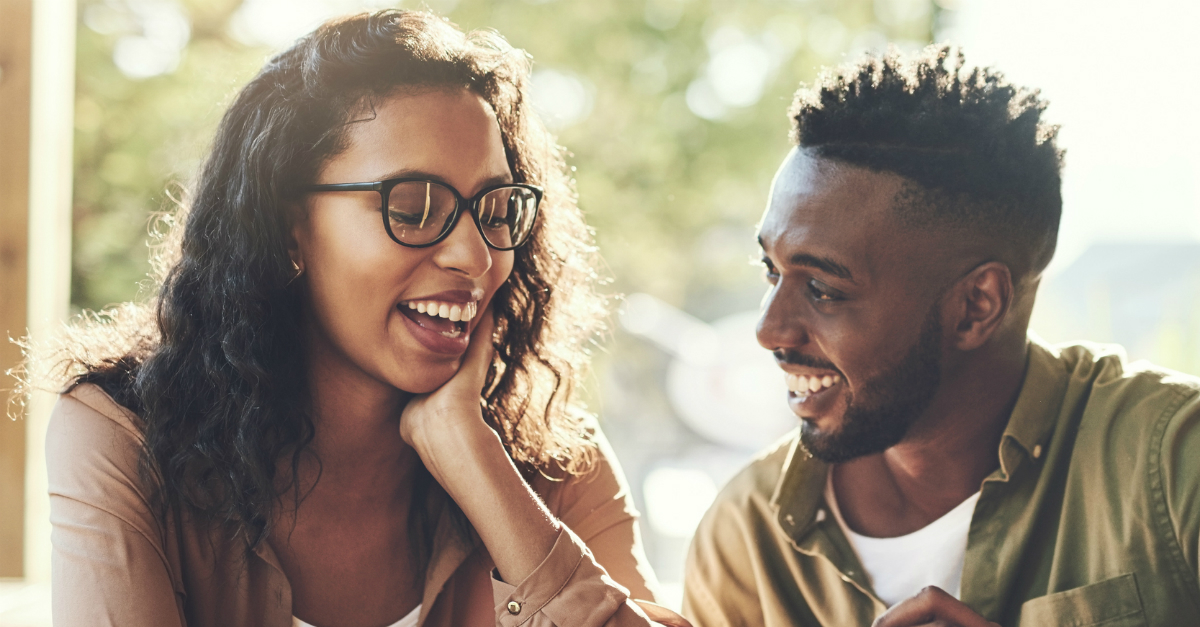 Dr Tony Evans, one of America's leading pastors defines godly dating in this way:
"The fundamental difference between Christian dating and worldly dating is that you marry to date, not date to marry. The full expression of dating can be seen in a marital relationship. The contemporary American definition of dating where you bounce around from person to person in elongated relationships is foreign to the biblical perspective"
Worldly dating is more pleasure-centered. God is not the center or even acknowledged in the process. Instead, the idea is to get to know whoever may be interested. These relationships may not have clear boundaries on intimacy or shared faith. Instead, the dating world is based on "what feels good" in the moment. Marriage may never be the goal and there is likely no accountability from outside sources.
Pastor Scott Cross describes the distinction between godly and worldly dating the following way:
"Modern dating philosophy assumes that there will be several intimate romantic relationships in a person's life before marriage. In fact, it advocates "playing the field" in order to determine "what one wants" in a mate. Biblical dating has as its goal to be emotionally and physically intimate with only one member of the opposite sex … your spouse."
Photo Credit: © Getty Images
Why Does God Care about How I Date?
We can clearly see from Scripture that God cares about every detail of our lives. From the hairs on our heads to our thoughts—nothing goes unnoticed by the Lord. When it comes to relationships, we see from the beginning of time that God cares about relationships. From bringing Eve to Adam in the garden, to where an angel appeared to Joseph telling him to remain in relationship with Mary, we see the Lord is invested when it comes to our love life. Here's the truth of the matter. How you date will determine how you live—from who you marry, to unnecessary heartbreak, to the children you will have, your dating life can have generational impact. God's desire is that you seek Him in everything (1 Chronicles 16:11). When you move out of His will to date a person who pulls you further away from Him, this grieves His heart. Remember, He is a jealous God and wants to be a part of every area of life—not pushed to the side for the sake of fulfilling your perceived needs.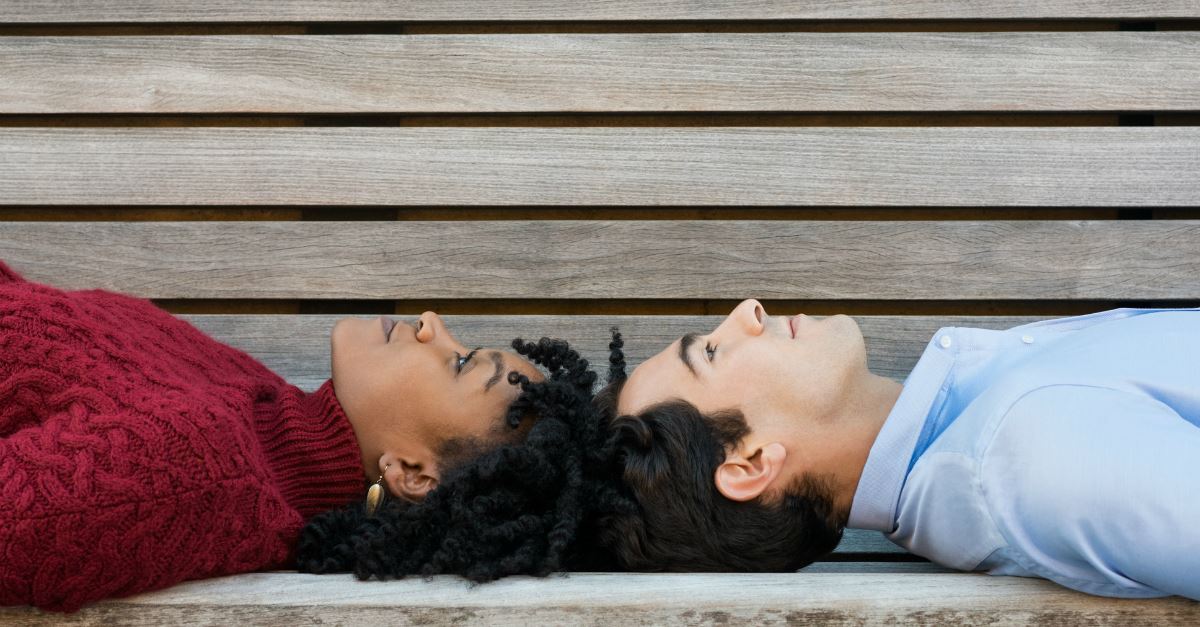 10 Questions You Should Be Asking in a Godly Relationship
1. Is this relationship leading me closer to God?
2. Are there red flags present?
3. Do we have the same ideas concerning faith?
4. Is this a person I would want to marry?
5. Would this person be a good example for my children?
6. Am I looking to this person to fill a void?
7. Does this person make me feel safe?
8. Does this person honor my commitment to God?
9. Does this person make me feel guilty for not complying with their desires?
10. Do those close to me support the relationship?
Photo Credit: © Getty Images
What Are the Benefits to a Godly Dating Relationship?
Knowing that the Lord is pleased with your relationship is the ultimate reward. In addition, if we conduct our relationship God's way, we are less likely to experience unnecessary heartbreak. A Godly dating relationship is one that seeks God in every step, abstains from sexual intimacy, and has an element of spiritual accountability. These three elements will help you to make wise choices concerning who you date and how you date. Even more so, our relationships can add joy to our lives as we find partners who lead us closer to God. Our relationships should never be a hindrance to our relationship with Him. Instead, we can have vibrant God-ordained dating lives.
As you are contemplating how to date God's way, remember timing is everything. It can be easy to rush into relationships to fill the void for companionship and intimacy. Today, I encourage you to seek God for any area of need. He is the only one who can truly bring healing, deliverance, and the completeness we need.
What better foundation for marriage than this!
A Prayer for Knowing God's Heart for Your Dating Life
Lord, I thank you for who you are. I give you praise for all that you do and all that you protect me from. Father I ask that you show me your will for my life and relationships. Teach me to follow your lead. Help me to not be swayed by emotions or my desire. Instead, may your word and your voice guide me to the person you are calling me to spend my life with. Thank you, Lord, for never leaving me nor forsaking me.
God, I ask that you give me strength against temptation, and wisdom to know how to operate in my relationships in a way that will bring you honor. I give myself over to you and your timing.
Lord, give me patience in the waiting. I pray against all fear of being lonely and any notion that I am unwanted. Thank you, Father, for watching over me in every way.
In Jesus' name, Amen.
---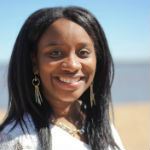 Victoria Riollano is an author, blogger, and speaker. As a mother of six, military spouse, Psychology professor and minister's wife, Victoria has learned the art of balancing family and accomplishing God's ultimate purpose for her life. Recently, Victoria released her book, The Victory Walk: A 21 Day Devotional on Living A Victorious Life. Her ultimate desire is to empower women to live a life of victory, hope, and love. She believes that with Christ we can live a life that is ALWAYS winning. You can learn more about her ministry at victoryspeaks.org.