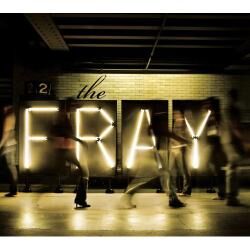 By Andy Argyrakis, ccmmagazine.com
On 2005's How To Save a Life, The Fray alluded to a spiritual centering that later was confirmed through a series of interviews with faith-based publications. And after nearly four years of touring, multi-platinum sales and hitting the charts with no less than five prominent singles, the band is back with an even more inspirational outpouring that marks its first to be co-distributed in the Christian marketplace.
While most acts choose to self-title a freshman effort, The Fray made the unusual move of an eponymous second CD, though it turns out to be a fitting re-introduction to five players who've developed into a fantastic band. Outside of increased references to members' unabashed faith, the musical leaps are also visible in several places, starting with the alternative piano pop of "Syndicate." Front man Isaac Slade's voice is remarkably rich as it directs an ambitious arrangement that also includes clashing guitars, epic percussion and ethereal harmonies.
"Absolute" and "Say When" are also constructed as modern rock affirmations, though the group's softer side also increases with sophistication, most notably the gorgeous "Never Say Never" thanks to an emotive though never overblown string section and a message of rising above the odds. Slade is particularly thought provoking throughout the already popular "You Found Me," which admits wallowing in frustration and disappointment, but ultimately recognizes God as the ultimate source of redemption. But given The Fray's foothold in the mainstream marketplace, the guys are never preachy in their delivery, rather giving props to "the Good Lord" during "Where the Story Ends" and peppering several other uplifting phrases in hopes of pointing listeners from any walk of life toward a substantial conclusion.
---
Used with permission --