5:00 PM on Thursday, August 6 - 10:00 PM on Sunday, August 9
The largest Shrine Circus and Fair in North America is back for its 78th year and the Fish Fun Crew will be at The Cumming Fairgrounds to kick-off the Yaarab Shrine Circus and Fair festivities August 6th!

YAARAB SHRINE CIRCUS & FAIR
AUGUST 6TH - AUGUST 9TH
THE CUMMING FAIRGROUNDS
Don't miss the opportunity to see all-new top circus acts from around the world with clowns, bears, elephants, horses, motorcycles, acrobats, and daredevil acts. Plus, enjoy a giant Carnival midway featuring over 40 rides and attractions. And of course, there will be plenty of fair food to sample!
Schedule
Monday - Friday: opens at 5 PM
Saturdays & Memorial Day: opens at 10 AM
Sundays: opens at 12 PM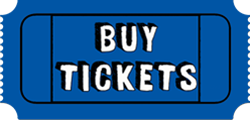 Location:
Cumming Fairgrounds
235 Castleberry Rd
Cumming, GA
Google Map