Belles of the Ball at Atlantic Station
10:00 AM - 4:00 PM on Saturday, March 14
Help make every girl feel like she is the Belle of the Ball! Drop oFf your gently used prom dresses at 104.7 The Fish now through March 9th.
All donations go towards the Belles of the Ball event presented by Love Travels Beyond, Inc. on March 14th at Atlantic Station where girls in need can find FREE prom dresses, a red carpet experience and more!
HOW TO DONATE ITEMS
Bring or mail your gently used prom dresses and formal wear to The Fish studios in Buckhead. We can accept donations Monday - Friday between 8:30 AM and 5:30 PM. Our office is closed on weekends. The deadline for donations is Monday, March 9th. Click here for driving directions. If you need assistance unloading your items once you arrive at the station, please call our front desk at 404-995-7300 and a staff member will assist you if available.
Attn: Belles of the Ball
2970 Peachtree Road NW
Suite 700
Atlanta, GA 30305
501C3 non-profit Love Travels Beyond, Inc presents to you Belles of the Ball 2020, On March 14 from 10 am until 4 pm. Bring any high school girl you know in need to get a free prom dress. Early arrival is suggested this will be a large event so early arrival is suggested!
BELLES OF THE BALL
ATLANTIC STATION
SATURDAY, MARCH 14
10 AM - 4 PM
Address: 1380 Atlantic Station Dr, Suite 1425, Atlanta, GA 30363

For more information visit lovetravelsinc.org. They are still collecting prom dresses to help even more girls in need.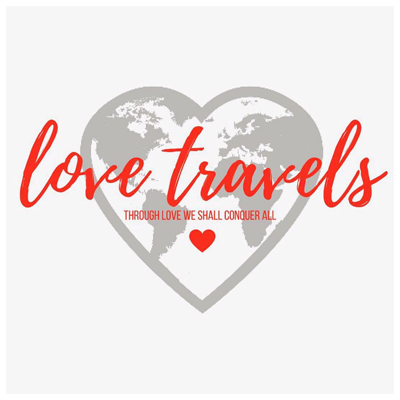 Belles of the Ball Free Prom Dress Giveaway is hosted by Love Travels Beyond, Inc. A 501C3 nonprofit with a mission to spread love in as many places as possible through community service. Belles of the Ball goal is to ensure EVERY high school girl is able to go to prom no matter their socioeconomic background. We have over 1000 prom dresses for young girls to choose from. We give them the ultimate prom dress shopping experience free of charge. We have a red carpet, a DJ, consultants, vendors and so much more.
Location:
Atlantic Station Shopping Center
1380 Atlantic Station Dr
Suite 1425
Atlanta, GA 30363
Google Map