5:00 PM on Friday, June 7 - 11:00 PM on Saturday, June 8

Balloons Over Fayette is a fun, family-friendly community event that will feature tethered Hot Air Balloon Rides, an amazing after dark Balloon Glow (weather permitting), Local Food Trucks, Arts/Crafts, Concerts, and more!
EVENT SCHEDULE
Friday, June 7th & Saturday, June 8th
5:00 p.m. - 11:00 p.m.
Gates open at 4:30 p.m.
The Fish Fun Crew will be there for the Stars Go Dim concert on Saturday!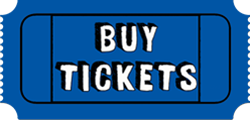 BALLOONS OVER FAYETTE
JUNE 7TH & 8TH
WHITEWATER COMPLEX
Location:
Whitewater Complex
100 Wildcat Way
Fayetteville, GA 30215
Google Map