10:00 AM - 12:00 PM on Saturday, September 14
Bring your furry friend to Acwoofs & Waves to enjoy a day in the water, sand, and sun at Dallas Landing Park! This doggie beach day takes place on Saturday, September 14th.
The event will consist of two time slots for dogs of all sizes. Small/Medium breeds (dogs under 30 lbs.) will be from 10:00 a.m. to 11:00 a.m. and Medium/Large breeds (dogs over 30 lbs.) will be from 11:00 a.m. to 12:00 p.m. This event is open to all non-aggressive dogs who are spayed/neutered and current on their shots.

Acworth doesn't normally allow dogs on the sandy beach areas so you won't want to miss out on this unique event! No need to bring swimwear for yourself or family members. The swim area will be open for K-9 swimmers only.

Registration is required. Click here to access the registration form (scroll to the bottom and look for Acwoof's & Waves).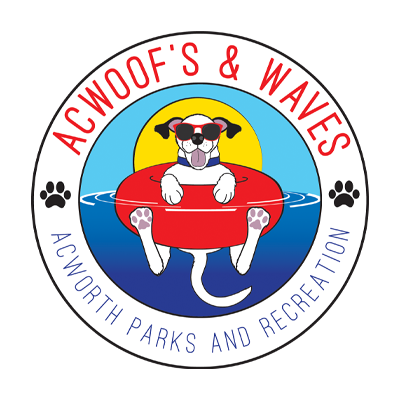 ACWOOFS & WAVES
SEPTEMBER 14TH
DALLAS LANDING PARK