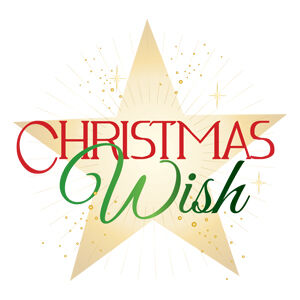 COMPLETE THE FORM BELOW TO NOMINATE SOMEONE FOR CHRISTMAS WISH
You must provide ALL information requested for the person you are making a wish for. Please explain your Christmas Wish for this person in one paragraph using 200 words or less.
IT IS CRITICAL TO BE SPECIFIC AS TO WHAT THE NEEDS ARE to help listeners determine if they can help. We love to hear how awesome these people are and everything they do in the community, and we understand you want to tell us everything you can about their situation. However, it is CRITICAL that you keep your wish focused on their immediate and specific needs. This will help us sort the wishes faster and get them into the list with minimal delay. Also, we get a lot of messages just saying "they need help" or "please give them the best Christmas ever" but we need to know what they need in order to help increase the chance of your wish being granted. Tell us if they need clothes (sizes help), help paying bills (what kind/amount), groceries, etc. The more specific the wish, the better!
PLEASE NOTE - DO NOT INCLUDE ANY NAMES or PERSONAL INFORMATION in your paragraph about the person you are making the wish for. This is for confidentiality reasons when people are viewing the wishes. Contact information will be shared AFTER a wish is chosen to be granted.
IF YOU INCLUDE NAMES or PERSONAL INFORMATION in your paragraph, your wish WILL NOT be able to be processed and WILL NOT be included in the wish list.
There is no guarantee after you submit a Christmas Wish that it will be chosen to be granted.