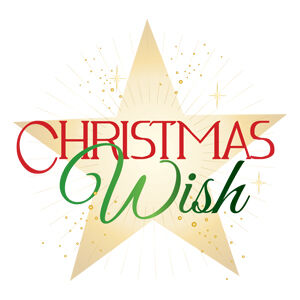 You can make a huge difference in the lives of others and celebrate the true meaning of Christmas with THE CHRISTMAS WISH PROGRAM!

WHAT IS CHRISTMAS WISH?
For many, Christmas is a wondrous time of year when families reunite, people set aside differences, and children all around the world dream of what lies under the tree on Christmas morning. Sadly, for some Atlanta residents, Christmas is a demanding time of year when families struggle to have a roof over their heads, a running car, or even food on the table. Presents under a tree are a luxury that few of these people can afford.
104.7 The Fish felt the need to create a community project that would give someone a fresh start; show individuals that people really do care and provide people opportunities to make a difference. We wanted to take someone's glimmer of hope and turn it into a reality that surpasses his or her every desire all the while embracing the spirit of the Christmas Season.
With this in mind, 104.7 The Fish created CHRISTMAS WISH.
The Christmas Wish project started in 2006 with no budget and a truly divine vision. In 2012, through the generosity of our listeners and advertisers, 104.7 The Fish was able to grant wishes totaling over $300,000. Each year, we set out to continue one of the most meaningful projects the Atlanta area will witness and make it bigger. Christmas Wish works by asking our listeners to submit a story about a friend, family member, co-worker, or anyone they know of that truly needs help during the holiday season.
Station staff reviews all of the submitted wishes and then shares them with all listeners on-site at station events at Chick-fil-A locations in the Atlanta area. Listeners can personally select and grant someone's wish that touches their heart. Christmas Wish makes it easy for someone with a busy schedule to get involved. Anyone can stop by a Christmas Wish LIVE broadcast to view the wishes or make a donation to the Christmas Wish Fund and help make a difference in the lives of others in the Atlanta area.
Stop by any of the #FishChristmasWish live broadcasts or evening appearances at Chick-fil-A locations across Atlanta to look through the FISH CHRISTMAS WISH LIST on the Verizon Wireless tablets and select a wish for you and your family to grant.
If you feel like granting an entire wish is too much for you to do, you can help us grant as many wishes as possible by making a donation to the Fish Christmas Wish account. You can do this
at any of our live Christmas Wish remote broadcasts or

click here to donate online

.

SPECIAL THANKS TO OUR CHRISTMAS WISH PARTNERS
The Christmas Wish Fund helps to make wishes like these possible...
This is just one example of the thousands of Christmas Wishes made possible by the generous donations of Fish listeners and the community to the Christmas Wish Fund. We hope you will be a part of making a #FishChristmasWish come true this holiday. On behalf of all Christmas Wish recipients, we thank you!
CHRISTMAS WISH LOCATIONS
CLICK HERE for more info on each Christmas Wish location